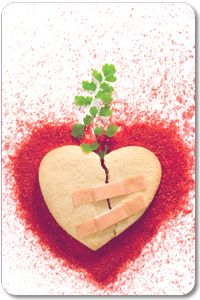 Allow yourself to release the patterns of the past to create extraordinary new possibilities for your future. Conscious Uncoupling coaching has worked for many people around the country and the around the world, and I know it can work for you, too!

What is Conscious Uncoupling?
"A Conscious Uncoupling is a break-up that is characterized by good will, generosity and respect. It is a process that leaves both parties feeling valued and appreciated for all that good that was experienced. It is a shared intention to minimize the damage they do to themselves, to each other and to their children."
-Katherine Woodward Thomas

Watch Katherine Woodward Thomas speak about the Conscious Uncoupling Coaching process:

As the term Conscious Uncoupling rippled through popular culture because Gwyneth Paltrow announced her uncoupling from Chris Martin, Katherine made this appearance on the Today Show:

http://www.today.com/video/today/54825825#54825825
YouTube Interview with Barnet Bain on Cutting Edge Consciousness

You Tube Interview with Patricia Albere on Evolutionary Collective Consciousness


What is Included in the Conscious Uncoupling Process?
Session 1: Finding Emotional Freedom
Explore the 3 keys to healing heartbreak: unlock the methods for transforming your difficult emotions into extraordinary evolution and liberation.
Session 2: Reclaiming Your Power & Your Life
Heal the heartbreak of this breakup and connect with your power to embody your most radiant self.
Session 3: Breaking The Pattern, Healing Your Heart
Learn the 5-step process that will support you to unravel the tattered old tapestry of painful patterns in love and reweave a brilliant new tapestry that tells a story of possibility for the life you desire to create.
Session 4: Becoming A Love Alchemist
Take the steps to consciously and respectfully complete your relationship, liberate yourself from resentments and learn to generate high magic that will create peace between yourself and your former partner, no matter how bad it's been.
Session 5: Creating Your Happily Even After Life
Engage a Soul-centered ritual that will empower you, your former partner and all involved to move forward toward loving completion, opening your hearts to attract healthy, happy new love and generate a rich, rewarding future.
How Our Conscious Uncoupling Coaching Experience Will Unfold:
You will purchase the Conscious Uncoupling 5-week audio series separately from author Katherine Woodward Thomas at a 50% reduced coaching rate at this link. Using that as the foundation of our transformative coaching together, you will listen to a lesson per week, then we will meet weekly over the phone to nurture the awakenings you will have discovered. As a Certified Conscious Uncoupling Coach who has personally trained with author Katherine Woodward Thomas, I will mentor you to heal and transform your heartbreak by deepening into greater awareness through advanced tools that Katherine has developed for us to explore. I will partner with you as you heal the wounds of an ended relationship and break through any obstacles you have to conscious resolution. The discussion will be tailored to your personal position along your path to healing your heart and stepping into a powerful new outlook on life and on love.
This nationally acclaimed program incorporates leading-edge transformational technologies and processes to ensure you heal your deepest wounds, move past your stuck spots so you're ready to welcome true love when it is presented.
Individual or shorter package coaching sessions are also available.
To request a free Conscious Uncoupling coaching consultation,
enter your name and email address below
or call 310.844.7548

We respect your privacy and will never share your information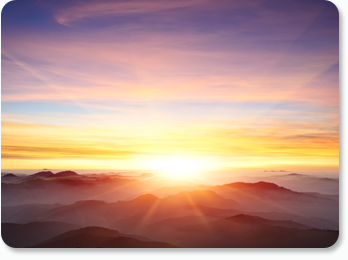 Together we have the power
to cause great miracles of healing in our lives!
"Marilyn's kind and compassionate personality and gentle, yet determined Conscious Uncoupling approach to the material helped me to experience major transformation. I was able to make discoveries about myself that will influence me and my relationships in a positive way for the rest of my life."
Lisa, Actor, CO

"The Conscous Uncoupling coaching process with Marilyn has been transformational for me! I have identified and broken through several issues that have so painfully kept me from loving in a way that would have my relatinonships last. Wow, how empowering!"
AA, Writer, CO

"Through her expert and caring guidance, Marilyn helped me to find the love for myself that I needed to embrace in order to heal my heart."
AC, Artist, CO

"Marilyn gently and firmly showed me that my own beliefs and reflections of myself severely impacted by abiity to be my "best me;" the person who would move beyond the woundings of my heartbreak. Not only did these lessons help me to understand how to put my heart back together, they also helped me to see how my reflections impacted my entire life and all of my relationships. I am most grateful for Marilyn, Conscious Uncoupling, the work she participated in with me, her wisdom, knowledge and deep love for my wellbeing." PD, Actress, NY

About Marilyn


I am a Certified Conscious Uncoupling Coach who has recently uncoupled from her third husband after nearly a decade of depth of connection. Countless transformational heartbreaks have prepared me for the conscious ending of this precious evolutionary marriage.

Along with Conscious Uncoupling, I have been personally trained by Katherine Woodward Thomas and Claire Zammit as a Certified Transformative Coach in the following specialties: Feminine Power Mastery, Calling in "The One" Mastery. I am a certified Calling in "The One" and Feminine Power Group Facilitator, and a trainer and supervisor of Calling in "The One" Coaches.

Additionally, I am a Licensed California Massage Therapist, and a Visionary Artist / Animator / Creative Director.

Over the past 40 years, I have trained with many renouned teachers in the fileds of transformation, holistic living, spirituality, meditation and bodywork.

TransformTouch™, a specialized modality that I have developed, combines deep transformative openings with powerful bodywork, which come together to catalyze life-altering transformation for my clients.

Through my compassionate, insightful and creative perspective, I will expertly guide you down a transformative path to heal your heartbreak and prepare you for the limitless possibilities of the life and love you have always dreamed of.

I am looking forward to supporting you in healing your heart and preparing for the possibilities you most deeply desire!

Frequently Asked Questions:

What will I learn?

You will learn how to heal your heartbreak. Our coaching partnership, while highly informative, is primarily transformative in nature. You will have the opportunity not just to learn about the main obstacles to the experience and expression of love, but to actually discover and gain tremendous clarity about what your specific obstacles have been. You will be taught how to identify and release the patterns, core beliefs and incompletions that have been preventing love from taking root in your life. And you will be given powerful tools to cause the future you desire.

Why should I be personally coached as opposed to just listen to the audios?

Studies show that people are most successful at creating change in their lives when they exchange ideas with expert mentors. Not only does Marilyn have 40 years of experience in transformative education, but she has undergone the Conscious Uncoupling process herself and personally mentored many people. As your guide on this journey, Marilyn will create a profound space of healing, transformation, inspiration and encouragement as she personally midwife's you through the Conscious Uncoupling course, skillfully navigating territory that might prove challenging when engaged alone. Also, she has been trained in new practices that create even deeper access to embodying the principles of the course, and will share these practices with you in a way that relates to your specific needs and experience.

Can I really heal from heartbreak in just 5 weeks?

Many people do heal from heartbreak within this relatively short period of time. However, the real goal is to not only heal, but to prepare you so that you never have to repeat that same dynamics again, and for most people, that can certainly be accomplished in 5 weeks.

To request a free Conscious Uncoupling Coaching consultation
enter your name and email address below
or call 310.844.7548


We respect your privacy and will never share your information

Get Started Today and
Live Your "Happily Even After" Life


Explore all of Marilyn's Transformative Master Coaching Offerings at: www.TransformativeWorld.com


About Marilyn | Contact Us
Copyright 2015 Marilyn Hager, Certified Conscious Uncoupling Coach
Marilyn Hager Enterprises, LLC